Welcome to Hair by Damian!
Since we opened doors in September of 1992, our goal has been to provide exceptional hair care through cutting-edge haircuts, comprehensive hair coloring, stylish Brazilian blowouts, and more! We're a welcoming and inclusive Pittsburgh hair salon where we want our clients to feel relaxed, comfortable, and confident.
We believe a trip to the salon is more than just exceptional hair care, it's about the atmosphere and experience. At our salon, we want you to enjoy a cup of coffee, catch up on the latest trends with a few fashion magazines, and explore new looks that make you feel like royalty.
Damian Ruyechan & Tim Komen
Founders Damian Ruyechan and Tim Komen had a dream to bring a boutique-style salon to the city, one of the first of its kind in Pittsburgh. In 1992, their vision was realized, and Hair by Damian was born.
As experts in their industry, Damian and Tim have created a tranquil environment where luxury service comes standard and individuality is celebrated. With designs that continue to challenge the status quo, this dynamic duo is ready to bring your look to life!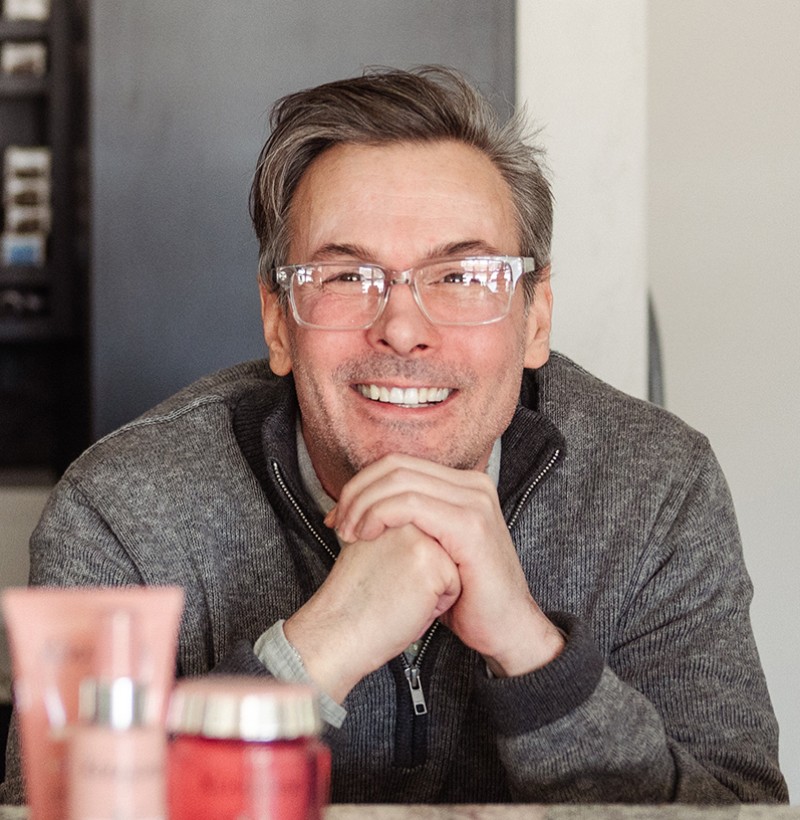 Brian Pava
Meet Brian!
With over 35 years of experience, Brian's passion for the industry is evident in every cut, color, and style he creates. Known for his famous short cuts/styles that impress, Brian's favorite part of his role is the teamwork and comradery that the salon environment offers. When he's not crafting cosmetology perfection, you can find Brian dog sitting his furry friends or sipping on a Pina Colada and watching the rain.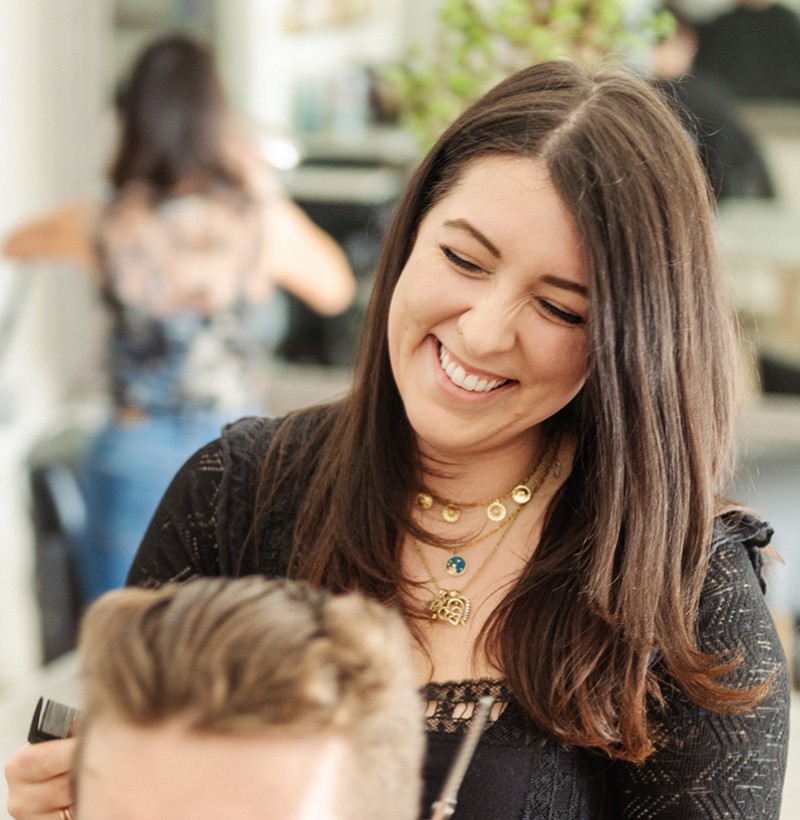 Brianna May
Meet Brianna!
A familiar face at Hair by Damian, Brianna attended a tech program at Mayfield High School outside of Cleveland OH, receiving her cosmetology license in 2008. She is passionate about the industry and loves helping her clients reach their ultimate hair goals. Well-versed in numerous techniques, Brianna's favorites include balayage highlights and big chops! Outside of the salon, Brianna enjoys walking her dog Bobbi and talking about all things movies and TV shows!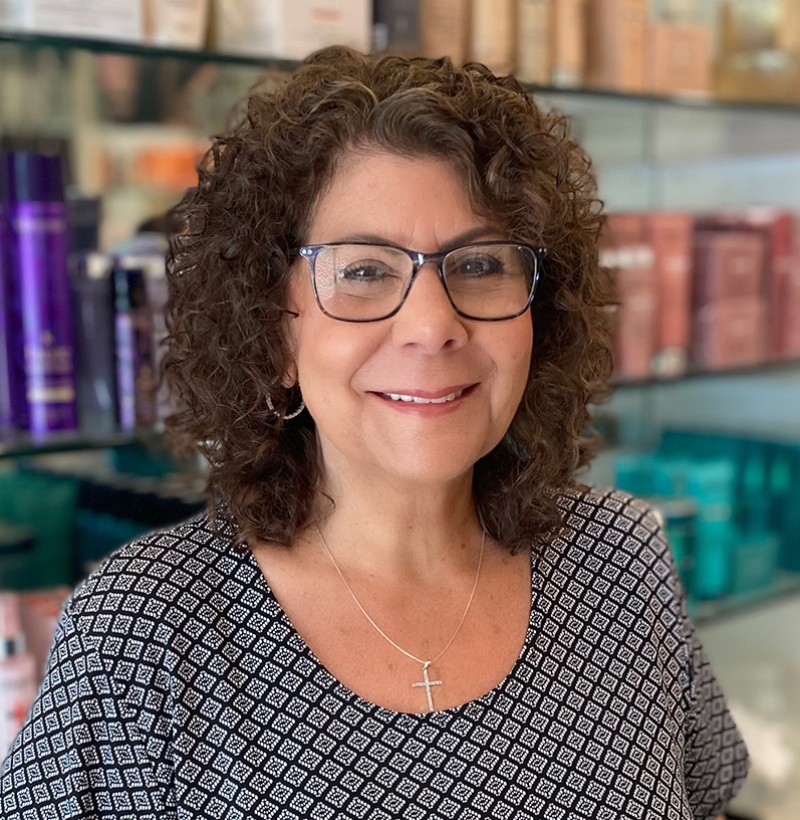 Lisa Zappala
Meet Lisa!
Receiving her cosmetology license from the Pittsburgh Beauty Academy, Lisa is a seasoned industry veteran. With over 40 years of experience, she is also a certified cosmetology teacher with a passion for meeting new people. When asked what her favorite part of her job is, Lisa will tell you she loves seeing her clients before and after reactions! When she's not creating magic behind the mirror, you can find Lisa exploring new places and spending time with her family and her dog, Ginger.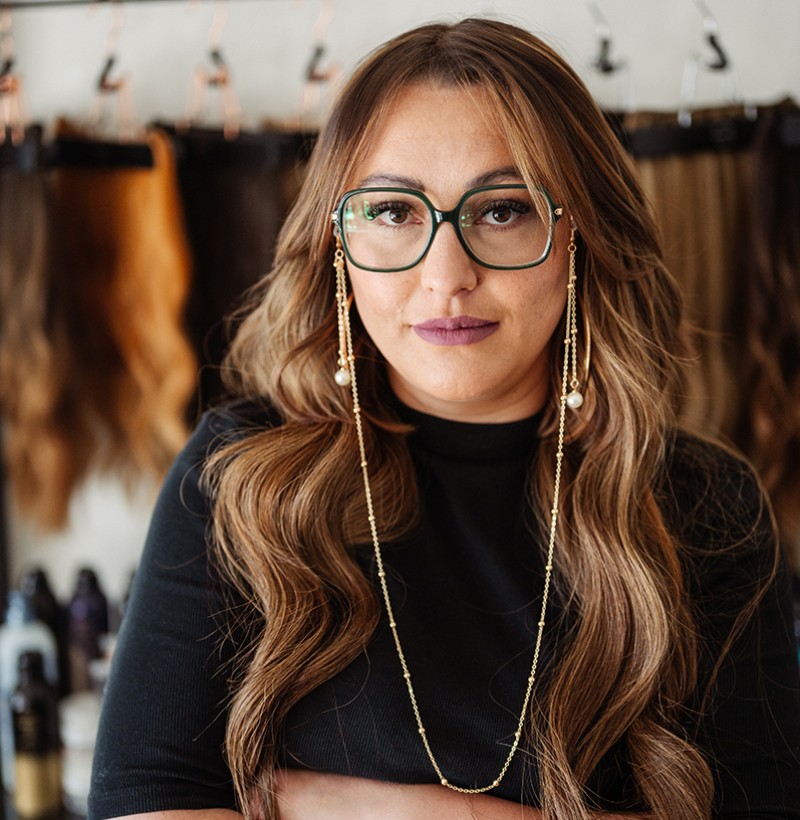 Nichole Carter
Meet Nichole!
A full-time hair nerd, Nichole attended Empire Beauty School, receiving her cosmetology license and certification in all methods of hair extensions. Known as the queen of extensions, she lives and breathes luscious long locks while also enjoying coloring, particularly blonding and vivid shades. Nichole loves watching the transformation in her client's faces once they see the final product. When she's not making her client's extension dreams come true, you'll find Nichole spending time with her son, Dominic, and her cats or giving back to her community.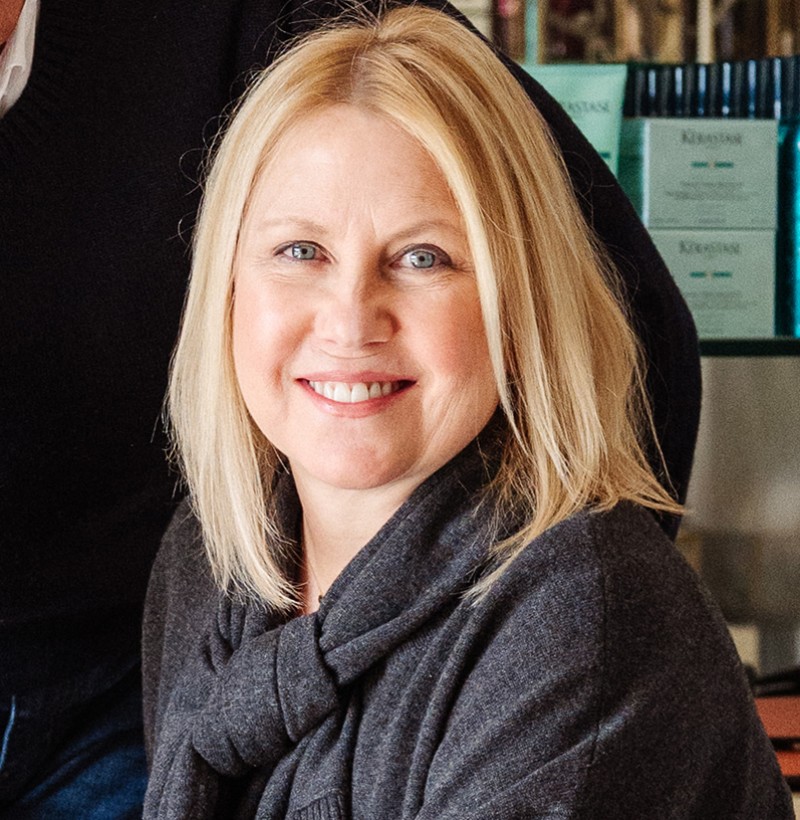 Sara Leventis
Meet Sara Leventis!
Earning her cosmetology license from the Pittsburgh Beauty Academy, Sara brings 41 years of experience to the salon. If you ask Sara what her favorite part of her job is, she'll tell you she loves the salon environment and still finds joy in her profession. Although Sara has years of experience in nearly every facet of the industry, she especially enjoys grabbing her mixing bowl and brush for a creative coloring session. Outside the salon, you may just find her at a party showcasing her awesome dance moves!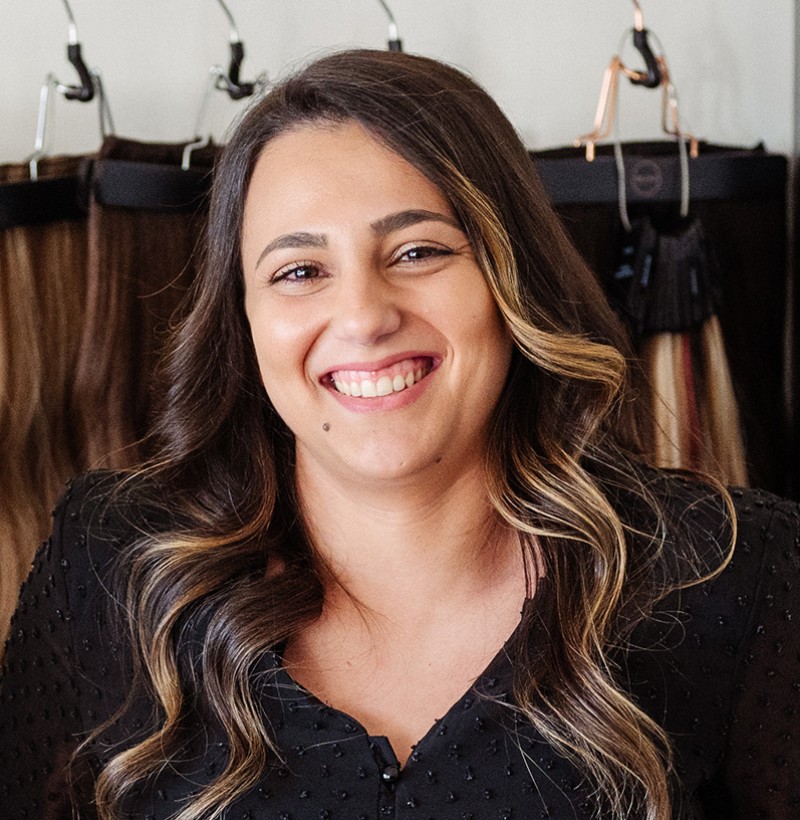 Chiara Zottola
Meet Chiara!
If you ever wanted an Italian look, Chiara is the stylist for you! Receiving her cosmetology license from Lui & Lei Academy in Italy, she has spent the last 13 years creating gorgeous designs, nine of those in an Italian salon and the last four with Hair by Damian. Passionate about exceeding customer expectations, she loves creating the latest trends with cuts and highlights that impress. In her free time, Chiara enjoys cooking, shopping, walking, and going to visit her friends and family back in Italy.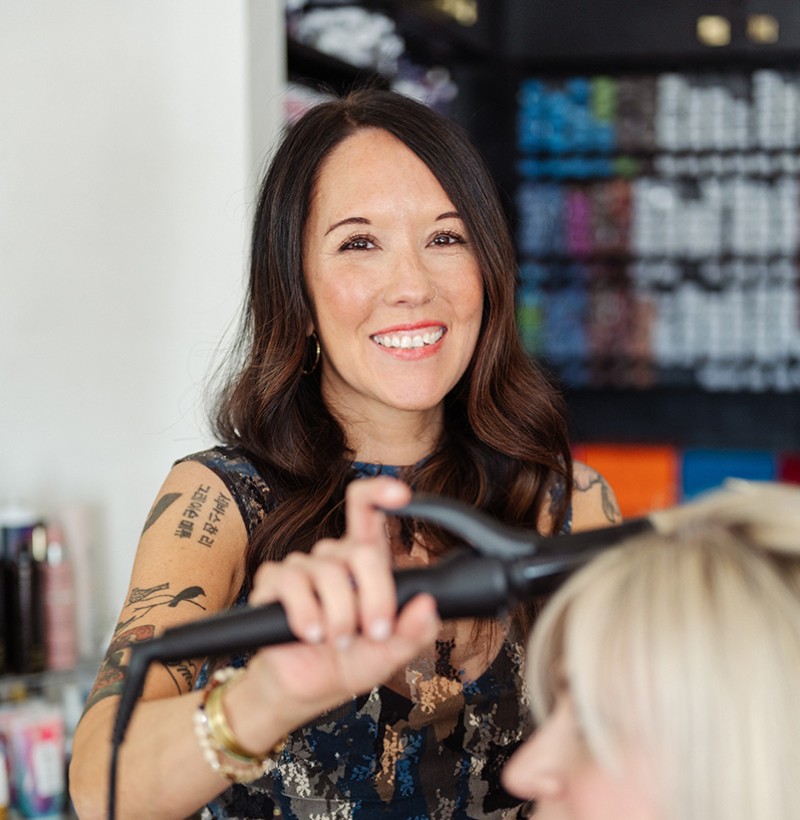 Jennifer Stuart
Meet Jennifer!
An industry professional with over 20 years of experience, Jennifer earned her cosmetology license from Gordon Phillips Beauty Academy. She also previously served as a Bumble and Bumble Network Educator. Jennifer enjoys working with long hair, specializing in coloring, and blow-drying to deliver a finish the client loves! In a profession centered around customer service, Jennifer thrives on building long-lasting relationships with her clients and co-workers. When she isn't using her Rapunzel-level skills at the salon, you'll find Jennifer keeping busy with her two children and husband or singing away to her favorite tunes.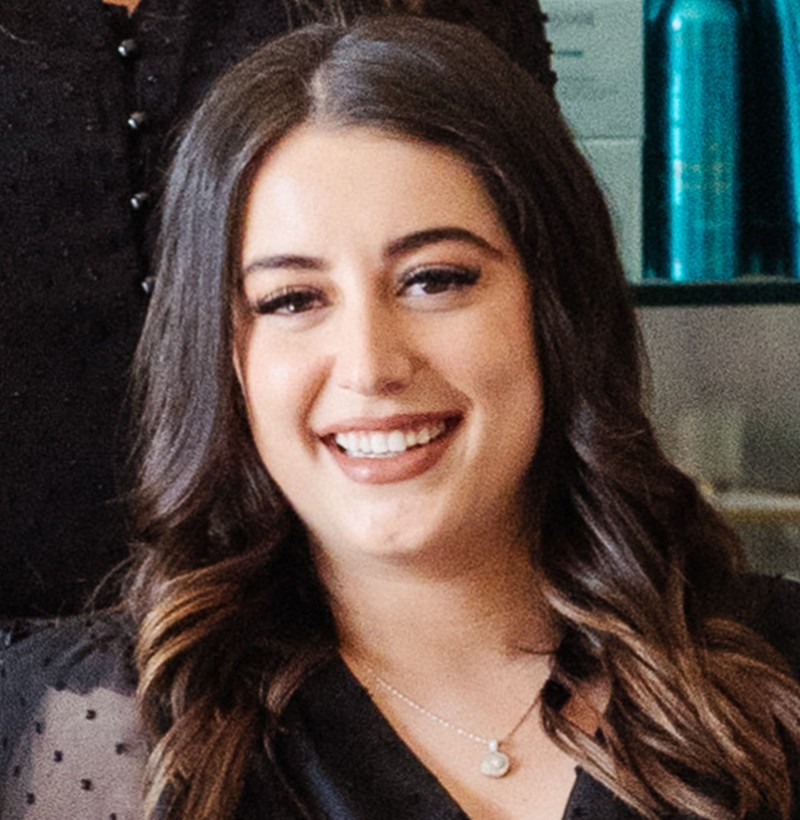 Melanie Zwolinski
Meet Melanie!
Our resident lash guru, Melanie attended Empire Beauty School, receiving her certification in classic and volume lash extensions and lash lifts and tints. Melanie's favorite part of her job is being able to make her clients feel more confident. Watching their faces light up when they see their lashes in the mirror keeps her motivated. When she's not fulfilling red carpet lash goals for her clients, Melanie loves spending time with her husband and cat and their three nephews and two nieces. She also loves binging reality TV, especially Real Housewives.